Destiny, by author Theresa Sneed – a must have third book in her No Angel Series!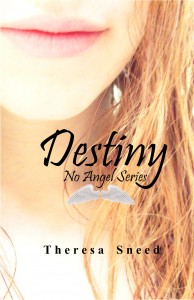 It's hard to be true to yourself when you can't remember who you are.
Or who he is.
But you know he's out there – somewhere.
Sophie loves Daniel, but her memory of him has been taken, along with everything she ever experienced in heaven—everything except for one incredible kiss.
How will Sophie find him on Earth, and how will she combat the desires of another who has claimed her as his own?
Follow Sophie, born as Angie on Earth, as she struggles with deep feelings and a determination to find the man she can't remember.
If you adored Jonathan in No Angel, then you're going to really love him in this sequel. Theresa Sneed's glimpses into eternity are brilliant! Her story, Destiny, will keep you turning pages and on the edge of your seat. – Betsy Love author of Identity and Soul Fire www.betsylove.com
My teenage daughter and I love the No Angel Series by Theresa Sneed. The settings between Heaven and Earth are fascinating and have prompted many great discussions about life, death, and faith. But, most importantly, we absolutely love the characters! We laugh often and bite our nails through the suspenseful parts. The No Angels Series is fabulous and should definitely be on your virtual or real bookshelves! – Danyelle Ferguson, author & freelance editor  www.DanyelleFerguson.com
Theresa Sneed thrilled me again with Destiny, her story of love, sacrifice, and adventure as Sophie embarks upon earth life. No one matches Theresa Sneed for vivid imagination as you toggle between the spirit world and the earthly one with almost seamless compatibility. Theresa makes the spirit world real and alive, just as before, and helps you realize that choices really do determine destination. – Shawnette Nielson, co-author of The Fall Series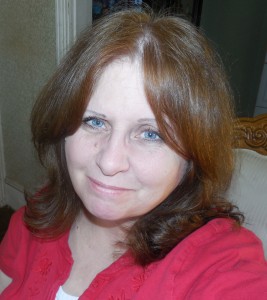 Destiny, the third book in the No Angel Series, by author Theresa Sneed was released on December 13, 2013 in Kindle version, and December 14, 2013 in paperback.
Get yours today! Available at Amazon.com.
Please follow and like us: