Announcing the release of Theresa Sneed's newest book, a sweet, romantic suspense called, Escape.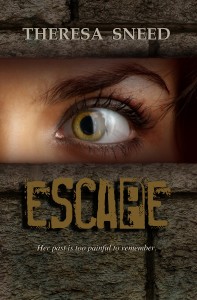 Finding her wandering the streets of Boston in a daze, Sheriff Malcolm Snyder gives Elizabeth Shepherd a name, but no identity. He cruelly locks her in his cellar and keeps her captive for five gruesome years, until one evening, when she escapes with his truck, his money, and his five year old daughter,  Sally. They flee to a place hidden within the woodlands of Maine—beautiful Sebec Lake, dump his truck in its deep waters, and then unexpectedly run into Sam Hancock, a young college professor with a camp at the lake.
Sam recognizes the signs of abuse and gives them a safe place to hide, while he takes off on a perilous journey to Taunton, MA, to clear Elizabeth's name from the nationwide smear campaign the sheriff initiates, and the reward money he cunningly hangs over her head. But, Sam must hurry before the corrupt sheriff uncovers the trail that leads to his cabin and to the young woman and little girl he is trying to protect.
Endorsements-
I really enjoyed Theresa Sneed's story, Escape. I meant to read just a couple of chapters, but I was hooked and couldn't put it down until I literally fell asleep reading it. Escape is well written, has nice plot twists, and is very intriguing,   – Rebecca Lamoreaux, author
Escape, by Theresa Sneed, is a well crafted and timely romance. Fast paced, intriguing, with plenty of twists, this novel is a roller coaster ride.   – Susan G. Haws, author
Theresa Sneed's Escape opened my eyes to the challenges of living with abuse and alcoholism. Escape leaves the reader with hope and the knowledge that there is always a choice. Theresa's sense of humor shines through her writing as well. She is brilliant.   – Kari Pike, author, editor
 BIO-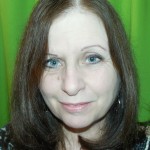 Growing up in the woodlands of Maine and spending most of her time climbing trees and looking for snakes under rocks, author Theresa Sneed has a wealth of childhood experiences from which she creates her magical stories. As a mother of six, a grandmother of five, and an elementary school teacher, she enjoys weaving moments of wonder and reflection. She enjoys reading and writing fantasy, romance, and suspense.
Theresa graduated cum laude with a BA in education and has written award-winning poetry and stories. Her No Angel Series has received excellent reviews from her readers as well as claiming two Whitney finalists' spots. She has a new series released in 2014, Sons of Elderberry, with book one called, Elias of Elderberry. If you love dragons, wizards, fairies, and elves, you'll love this series! Escape is her 5th published novel, with plans to publish at least two more in 2014. You can purchase all of Theresa's books from Amazon.com.
Visit www.theresasneed.com  to learn more about Theresa. She loves hearing from her readers and may be contacted through her website or through her email at tmsneed.author@yahoo.com.
 Other books by Theresa Sneed-
No Angel Series: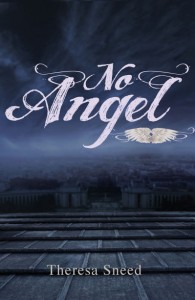 All her No Angel books are available at http://www.amazon.com/-/e/B005IRY8LM
Sons of Elderberry Series: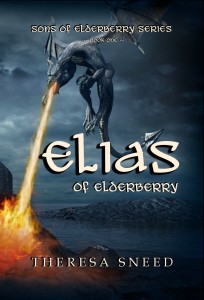 Elias of Elderberry Kindle is available at http://www.amazon.com/Elias-Elderberry-Sons-Theresa-Sneed-ebook/dp/B00KJGJ4J8
Elias of Elderberry paperback is available here: http://www.amazon.com/Elias-Elderberry-Sons-Series-Volume/dp/1494488833/ref=tmm_pap_title_0
Please follow and like us: