Sweet Peas in a Writer Podcast

Author Theresa Sneed and Author Betsy Love
Dedicated to promoting authors.
It's time again for another author reading!
Today's spotlight is Amanda Sowards, alias A. L. Sowards.
Join Betsy Love and Theresa Sneed
as they discuss Amanda's book, Espionage
and listen to an excerpt from it.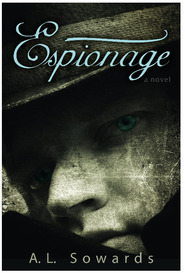 Espionage by Amanda Sowards
You can purchase Espionage from Deseret Book online. 
Visit Amanda on her website!
Please follow and like us: