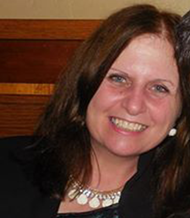 Everyone loves a free book, right? Here's your chance to win one of five autographed copies of Destiny, the third book in the No Angels Series.
You'll love this story about guardian angels and their counterparts demons, which I call sheydim, and how they interact with the main characters in this series.
In the first book in the No Angel Series, I introduce Jonathan Stewart, a somewhat reluctant guardian angel who would have just as soon stayed put in heaven rather than return to Earth to fulfill his required angel guardianship. It is a fun book that creatively explores the very real possibility of the existence of guardian angels and demons surrounding us in the unseen spirit world.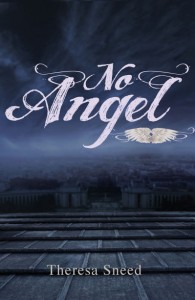 Jonathan Stewart is not at all happy about having to return to earth as a guardian angel, but it's required of all post-mortal spirits to fulfill at least one angel guardianship. Fortunately, on the Guardians Unlimited application, he had the good sense to request a client with early-marked-death status, so he believes that while his stay on earth will be most unpleasant, at least it will be short. 
What he doesn' t know is that a spirit with EMD status can choose his or her time of death! Jonathan's client, Celeste Knight, has a mind of her own and refuses death at every turn, leaving him stuck as her guardian angel in a place he only wanted to forget.
This book has changed lives ~ read its awesome reviews on Amazon!
The second book in the series, Earthbound, introduces Sophie and Daniel, two pre-mortal spirits who fiercely oppose the rebellious No Choice movement that has sprung up in heaven prior to the time when the first spirits will leave for their journey on Earth.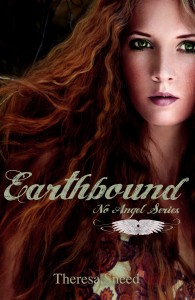 As the time draws near for the first spirits to leave their home in heaven, a group of rebellious dissenters begins to appear at every blue-planet planning meeting, demanding that all mortals are ruled by compulsory choice, instead of having the freedom to choose for themselves. Daniel is a courageous Freedom Fighter who vehemently opposes the No Choice movement. Sophie is impressed by his strong desire to do what s right . . . and by his intense blue eyes. But she also has a strange attraction to the handsome and ostentatious Coe, a leader of the No Choice movement, who has his sights on her and will stop at nothing to claim her as his own.
Read Earthbound's excellent reviews on Amazon!
The third book in the series, Destiny, brings back Jonathan with all his quirkiness, along with Sophie and Daniel. Only now, Sophie's memory of heaven is blocked, making it hard to stay true to who she really is, though she feels deep down that someone is out there –  just for her.
But this book is more than just the story of Sophie's search for a man she can't remember. Through a series of bad choices with her best friend, Judy, Sophie (who's Earth name is Angie) is abducted and held captive in a secret part of a cruise ship bound for Spain, along with several other young women. In Destiny, we see the behind-the-scenes actions of both the guardian angels and the demons as the one tries to guide and other – to destroy.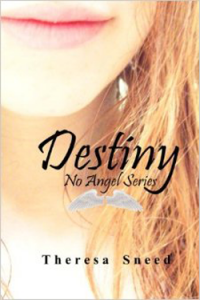 It's hard to be true to yourself when you can't remember who you are. Or who he is. But you know he's out there – somewhere. Sophie loves Daniel, but her memory of him has been taken, along with everything she ever experienced in heaven— Everything, except for one incredible kiss. How will Sophie find him on Earth, and how will she combat the desires of another who has claimed her as his own? Follow Sophie, born as Angie on Earth, as she struggles with deep feelings and a determination to find the man she can't remember.
Check out what reader's are saying about Destiny:
If you adored Jonathan in No Angel, then you're going to really love him in this sequel. Theresa Sneed's glimpses into eternity are brilliant! Her story, Destiny, will keep you turning pages and on the edge of your seat. – Betsy Love author of Identity and Soul Fire
My teenage daughter and I love the No Angel series by Theresa Sneed. The settings between Heaven and Earth are fascinating and have prompted many great discussions about life, death, and faith. But, most importantly, we absolutely love the characters! We laugh often and bite our nails through the suspenseful parts. The No Angels series is fabulous and should definitely be on your virtual or real bookshelves! – Danyelle Ferguson, author & freelance editor
Theresa Sneed thrilled me again with Destiny, her story of love, sacrifice, and adventure as Sophie embarks upon earth life. No one matches Theresa Sneed for vivid imagination as you toggle between the spirit world and the earthly one with almost seamless compatibility. Theresa makes the spirit world real and alive, just as before, and helps you realize that choices really do determine destination. – Shawnette Nielson, co-author of The Fall Series
To enter for a free, autographed copy of Destiny go here:
https://www.goodreads.com/giveaway/show/81228-destiny-no-angel-series
Good luck!
Please follow and like us: