2012 Whitney Finalist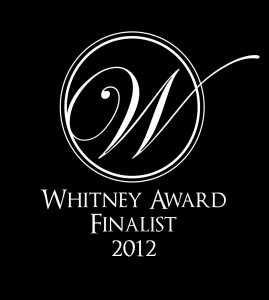 Thank you!
2011 Whitney Finalist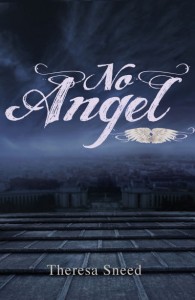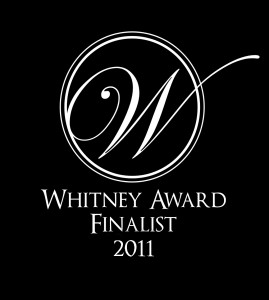 No Angel is a Whitney Finalist
This was quite a surprise! Thanks!
Here is an excerpt of the first place winning entry:
Escape by Theresa Sneed
Elizabeth Snyder stood next to the four-poster bed and watched Malcolm draw in then exhale long, deep breaths. His body lay belly down in a crumpled heap across the bed. The stench of his filthy body tightened the knots in her stomach as she clutched the butcher knife to her pounding chest. She ran her fingers across the welt on her cheek and winced. She felt the cold blade against her breast then raised it above his sleeping body. Reason fled as the desperate need to escape dulled her senses like the dried blood caked in her nostrils and hair. She moved the knife through the air slicing down effortlessly as if carving a turkey for a Thanksgiving dinner, deep into the mattress just inches from his shoulder. Her body weaved as she stared at the knife.
Thank you for this first place award:
Love
by Theresa Sneed
 I see it in my daughter's resplendent smile
Awakened by the warmth of muted sunshine
Ethereal upon her tiny face
I hear it in my young son's laugh
Deep dimples, twinkling blue eyes
Impish delight
I smell it from the scent of a rose
Dulcet laurel of life
Memories of gifts long given still fresh
I taste it from the passion of most moments
Early dew on soft grass
Buoyant breezes, unplanned muse
Eternal inmost elation
Delectable repose
I feel it in the depths of my heart
It holds no conditions, yet
Replete with sweet hope is this
Sensuous, ebullient essence
2010, 2011, and 2012 Winner of Nano
(National Novel Writing Month)