It's finally here!
Salem Witch Haunt's release date is June 26, 2015.
I love this book –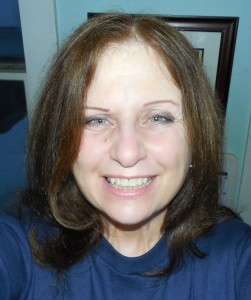 From the 9th great-granddaughter of Susannah North Martin, accused and hanged as a witch, comes SALEM WITCH HAUNT, a realistic time-travel steeped in suspense and intrigue with a touch of sweet romance.
When she finds herself thrust back in time, 17 year old Bess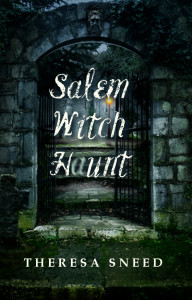 Martin, a senior at Danvers High, sets out on a mission to save her 11th great-grandmother from the gallows-tree. With a near-perfect knowledge of the historical events about to unfold, Bess knows the untimely fate of many. The problem is that Bess has inherited her grandmother's sharp tongue—a tongue that caused her grandmother to be tried and hanged as a witch in Salem Village, 1692. Can Bess stop the hangings and change the course of history, or will she share her grandmother's fate?
Author Theresa Sneed delivers another compelling story in her new novel SALEM WITCH HAUNT. When Bess Martin's life suddenly spirals back to 1692, she discovers that she is about to watch the events of the Salem Witch trials unfold—including the hanging of her ancestor, Susannah Martin. Bess is torn between trying to set things right in a volatile and dangerous time period, while struggling with her attraction to Hezekiah, the ancestor of her best friend, Trent. SALEM WITCH HAUNT is full of adventure, suspense, and romance, all set in a fascinating historical era. Highly recommended! – Heather B. Moore USA Today Bestselling Author
Author Theresa Sneed's Ancestral Line
Susannah North Martin, b. 1621 (71 years old when hanged)
Abigail Martin Hadlock, b. 1659 (33 years old when her mother was hanged)
Hannah Hadlock Bowley, b. 1695 (born three years after her grandmother was hanged)
Oliver Bowley, b. 1726
Gideon Bowley, b. 1748
Oliver Bowley II, b. 1780 (a 17-year-old father to John)
John Bowley, b. 1797
Hiram Bowley, b. 1838
Clarence Lester Bowley, b. 1864
Lucy Mabel Bowley Harris, b. 1894
Judith Harris Small, b. 1930
Theresa Small Sneed, b. 1957
Please follow and like us: