So You Want to Write
Formatting Your Book – Part One
So, you're ready! You've written a great book, had it professionally edited, and now you're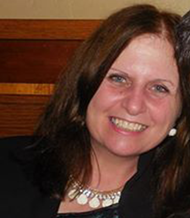 ready to format it. Here are the steps I use when I format my books – first off, I am a little nontraditional in my approach, because I format my books as I write them, but you can follow these steps with your completed manuscript as well. After I have written a chapter or two, I take my 8×11 double-spaced manuscript and follow these steps:
Step 1. I re-size my manuscript from 8×11 to my desired book size of 5.5″ x 8.5″ (Yours may be different, but I try to keep my books, regardless of genre, all the same size so they fit nicely on a bookshelf together.) This is done by going to Page Layout, Size, More Paper Sizes, and then adjusting width to 5.5″ and the height to 8.5″ – you'll notice that the paper size changed from "letter" to "custom" at that point.
Step 2. Margins – I use createspace for creating my books, so I go there to get the specific margin sizes for the length of my book. As I have only written a few chapters, I approximate what the length of the book will be and later adjust the margins to fit the actual number of pages written. Go to www.createspace.com and register, if you aren't already using them, after you register, sign in. Use the search site in the upper right hand corner and type in book templates, then click on book interior guidelines.
The following Margins chart comes up at  https://www.createspace.com/Products/Book/InteriorPDF.jsp?sitesearch_query=book%20template&sitesearch_type=SITE
Click on it to see it clearer –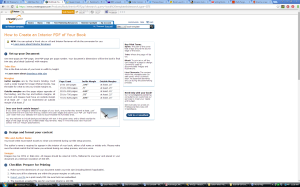 Once you determine the margin size, go to Page Layout, Margins, Custom Margins, and then adjust the margins to fit the requirements found on the chart per the length of your book. Make sure Apply to: is set on Whole document.
Okay – that's all for today, as I have to get back to writing! Tomorrow, I'll give you the next few steps: creating section breaks between chapters and creating headers and footers for your title, author name and page numbers.
Leave a comment! 🙂
Please follow and like us: